Get to know us
We are Rubies Bras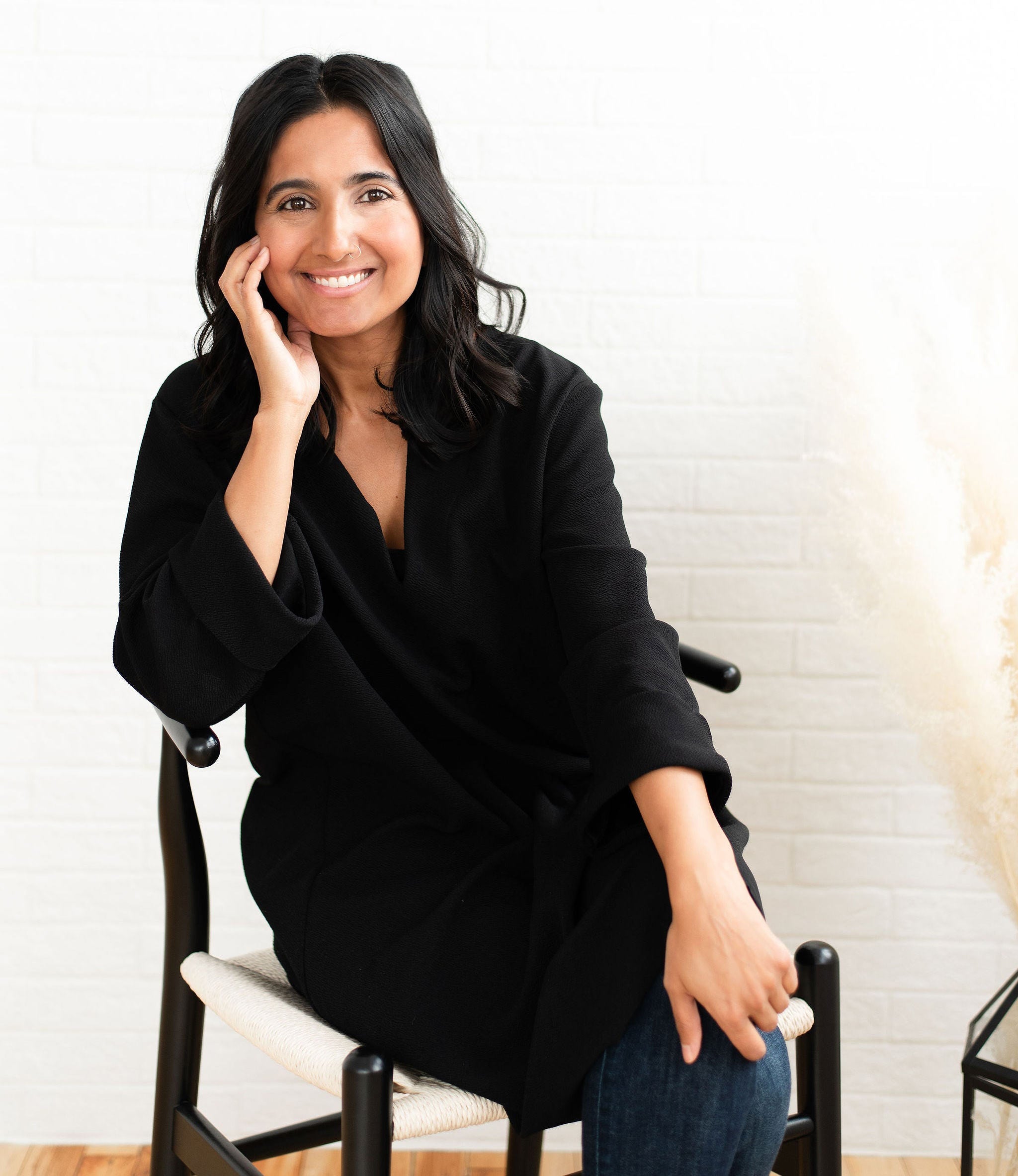 Meet The Owner
Ruhee
Ruhee is the Founder of Rubies Bras, a luxury bespoke bra company based out of Toronto and Edmonton, Canada. Born and raised in Edmonton, Alberta, Ruhee graduated from the University of Alberta with a Bachelors of Commerce Degree in Marketing in 2004, and worked in the corporate and consulting sector for over 18 years. In 2015, Ruhee began the leap and started her passion project, a custom bra & teaching business, which she now runs full-time out of her private studios in Toronto and Edmonton, Canada. Ruhee and her business were recently featured on Vogue.com.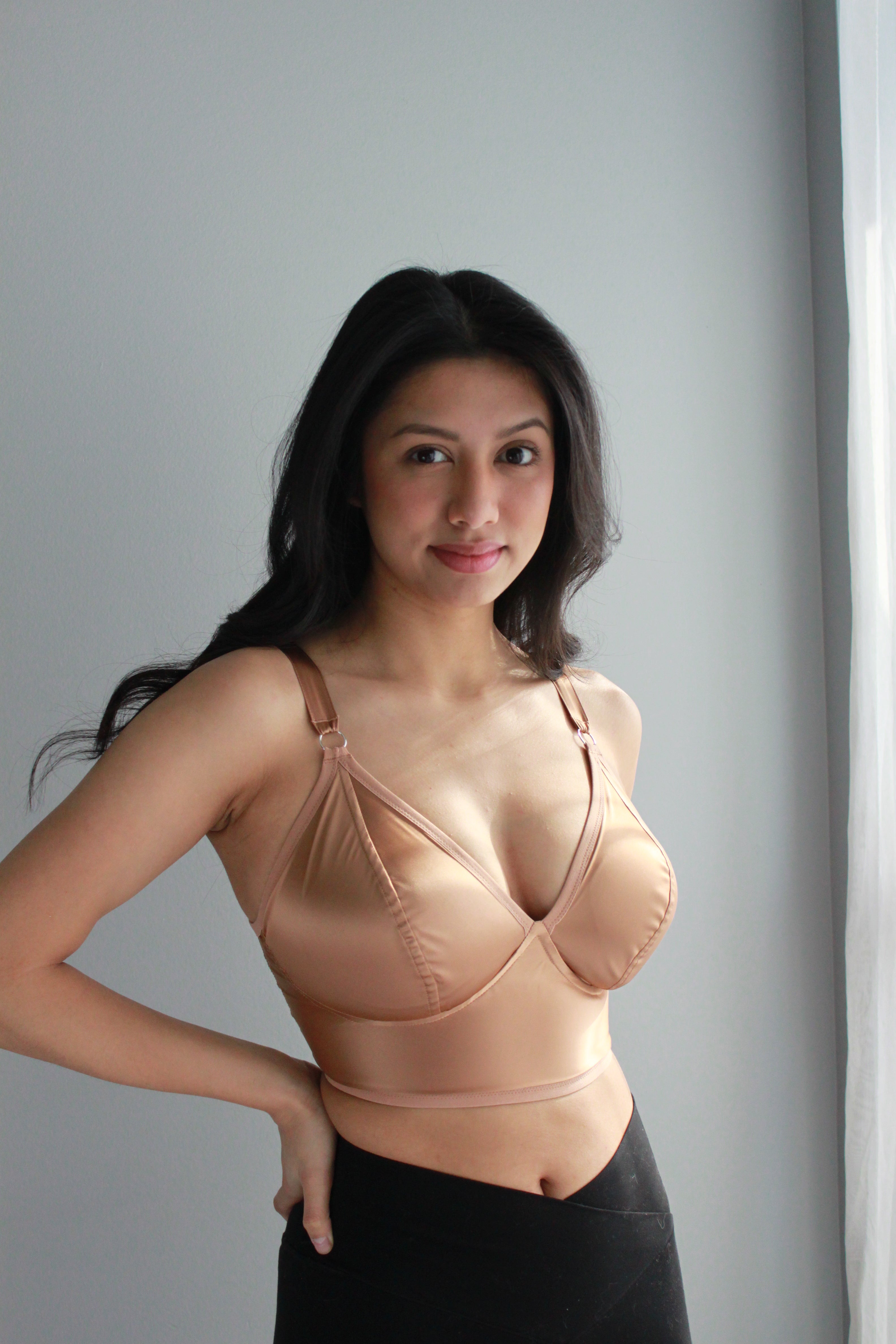 Women-Powered, Designed For Everyone.
Owned and operated by women, the Rubies' team hand makes all bras from scratch, designed to fit, flatter and function for the every day. All sizes and situations, including those who don't have access to great bras, like asymmetry, mastectomy, post surgical, plus size, men, and transgender communities. The goal is to arm all women and men with tailor made bras that celebrate who they are, allowing them to be their best self.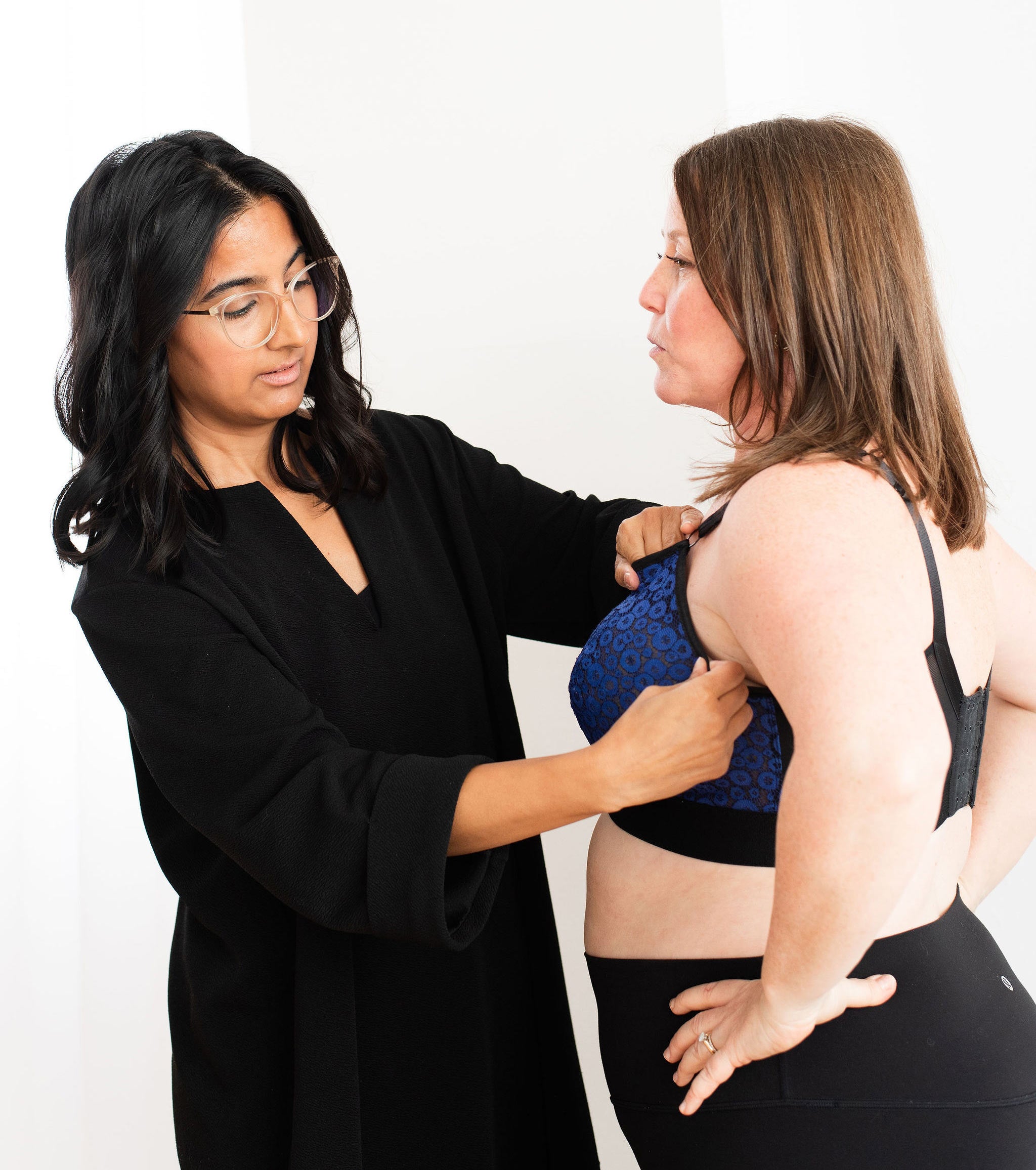 Why Custom Bras?
Ruhee's story is a personal one. Having been displeased for a long time with the quality and selection of bras in the mainstream and specialty market, she gave up the search and decided to learn how to make her own custom bra from a local sewing studio, immediately noticing the difference, and has never looked back. More research confirmed her suspicion of an underserved market for women in need of better bras that fit, flatter and support, setting her on a journey from a seasoned Marketer to a brassier fitter, designer, and maker.  
Ruhee personally fits all of her clients through in-person or virtual fittings, working with her local team of designers, sewers, and suppliers. Her passion is to help as many women as possible feel confident and sexy with bras that fit, flatter and support without compromise. 
Ethically Sourced, Responsibly Made.
All of Rubies' products are made responsibly, locally, and ethically, with zero waste practices. All materials used are premium and locally-sourced, free from latex, BPA, and animal products and abide by the strictest level of quality, customer service and satisfaction.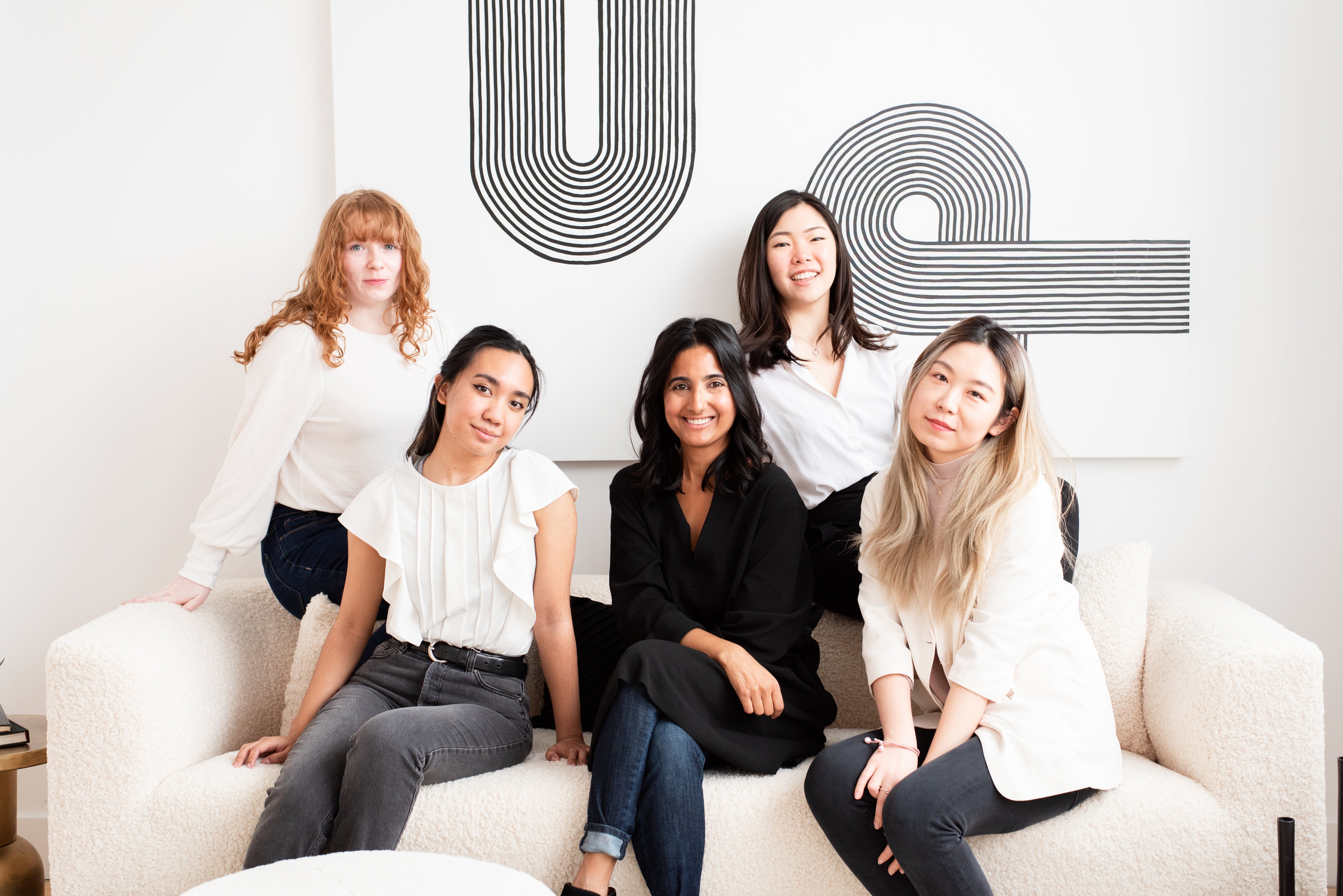 Our Growing Team
Since introducing virtual fittings due to the pandemic, the business has grown globally. To date, Rubies Bras has fit and made custom bras for over 1,000 women and men. 
The team includes in-house sewers, designers, content creators and teachers.
Bianca
Senior Designer, Production Manager
Born in North York, Canada, Bianca graduated from Ryerson University in 2021 with a degree in Fashion Design. Starting as an intern in 2020, Bianca now works for Rubies full-time and specializes in illustration, pattern design and development.
Leigh
Senior Sewist, Production Manager
Leigh is our part-time sewist (and part-time mom) based out of Long Jersey USA. Her passion for sewing and bra-making started way before Rubies, which is how we discovered her talent and asked us to join our team. Leigh specializes in large bust size design and production.
Kareen
Stylist, Digital Content Creator
Kareen is our stylist and digital content creator here at Rubies. Having recently graduated from Ryerson University in Fashion Management, Kareen specializes in taking our products and showcasing them in the best light possible through photography, styling and content creation.