Article: VOGUE FEATURE: From Cupperware Parties to Boob Camp. Why Women Are Making Their Own Bras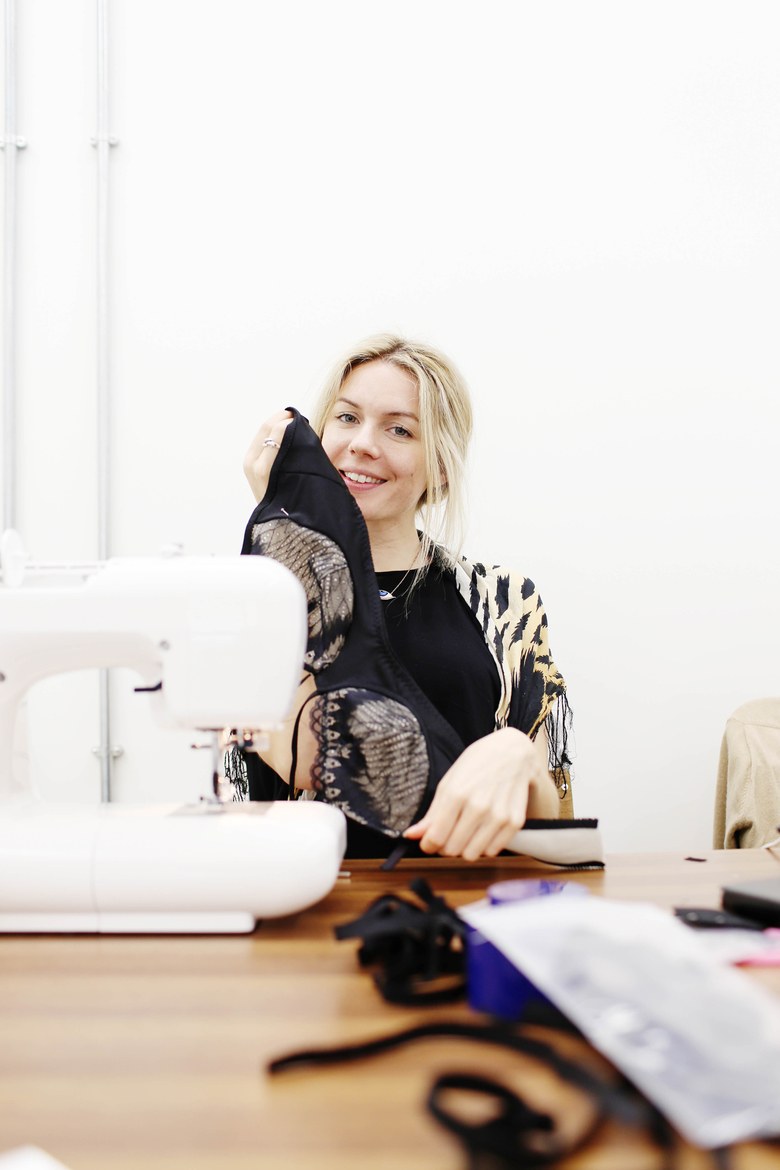 VOGUE FEATURE: From Cupperware Parties to Boob Camp. Why Women Are Making Their Own Bras
Read article here or on Vogue.com.
Raise your hand if your bra is the first thing you want to take off when you get home. That's probably because some 75 percent of women are wearing the wrong bra size and are feeling the effects—whether suffering from back pain or considering wholly unnecessary breast reduction surgery—or are simply frustrated with limited, unattractive design options in their size. Granted, we've come a long way. Before 1889, when French designer Herminie Cadolle introduced the concept of shoulder straps and invented the modern bra, women had to rely on the cumbersome corset for breast support. Madame Cadolle's soutien-gorgechanged all that forever. In her day, she outfitted clients from Mata Hari to Wallis Simpson; 125 years later, her business is still going strong.
Introducing Cupperware Parties
These days there's a new movement afoot, with young, fashion-loving women getting hooked on the idea of having custom bras made or investing not just money but time learning to sew their own. Some are chasing that perfect fit; others are addressing a unique situation, whether maternity, nursing, or mastectomy. "Not many options exist in the market for high-quality bras that fit, flatter, and feel amazing," says Ruhee Rajan, who hosts Cupperware parties for her business, Rubies Bras. She's not talking about custom-fitted bras, "where you go into a specialty store and they alter a ready-to-wear bra for you, but a true made-to-measure bespoke bra," she explains.
"It becomes like a girls' night," Rajan says of the parties she hosts at her apartment. Wine and cheese accompany her informal presentations, covering everything from what to look for when bra shopping to, most important, how to wear a bra, because, as she says, many women simply aren't doing it right. (One tip: Stoop and scoop.) As Rajan points out, there is already a booming market for custom suits and shoes (and for good reason), so why not custom bras? Guests are invited to order her own design, what she likes to call "the Cadillac of bras, made to perfectly fit and flatter your body, using only the best (and prettiest) fabrics so that your bra lasts you years, not months, if washed properly."