Article: How to Self Asses Potential Signs of Breast Cancer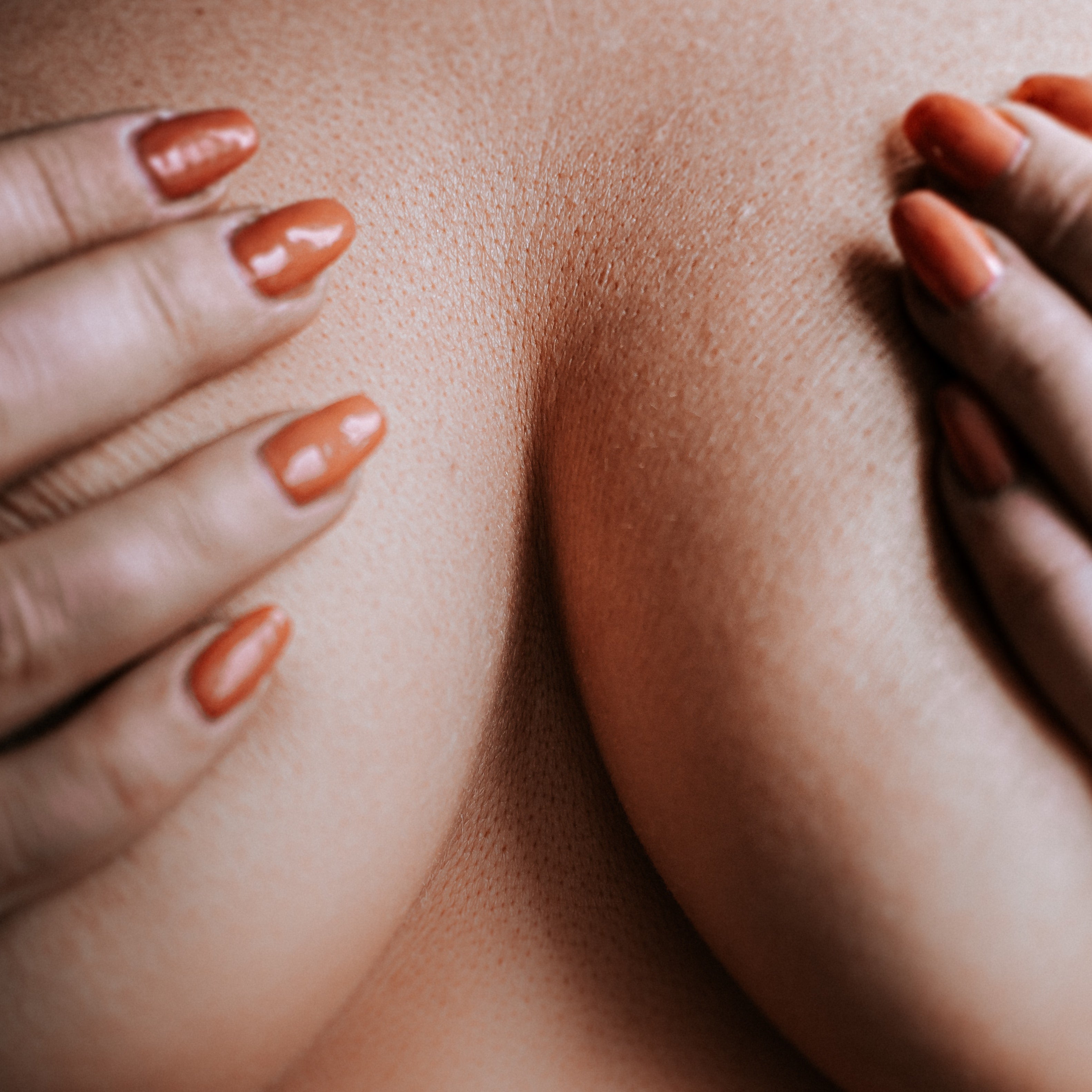 How to Self Asses Potential Signs of Breast Cancer
October is breast cancer awareness month and in this article, we will walk you through how to self asses potential signs of breast cancer, as well as the resources used to write this article that may be helpful for you to explore further.
When cancers are caught early, less aggressive therapies can be used and treatments are more likely to succeed.
Early detection includes doing monthly breast self-exams and scheduling regular clinical exams with your doctor.
In this article, we'd like to walk you through how to self asses potential signs of breast cancer.
We've broken it down into three categories:⁠

1. LOOK for unexplainable signs that won't go away⁠
2. FEEL with a hands on inspection for any lumps or changes⁠
3. KNOW and understand how your breasts look and feel⁠
First, look for the unexplainable signs, including lumps, dimpling or puckering of the skin, changes in skin texture, enlarged veins, changes in the size or shape of the breast or nipples, nipple discharge, and any unusual pain or discomfort.
Then, reach your arms up and down and notice any signs of discomfort, tightness around the breasts, or unusual dimples or lumps when doing so.
Second, get your FEEL on with a hands-on inspection. Using your index and middle finger together, gently feel around your breast for any lumps or changes, in a circular motion.
Don't forget to check your armpits: Swollen lymph nodes around the armpits can be a tell-tale sign from increased blood flow to a tumor. Lift your arm and rest your hand behind your head. Repeat the same motions you did for the breast starting from the top of your armpit, and work your way down towards the breast like so, and finally around the clavicle which is just around your collar bone.
Last, KNOW your breast. Understanding how your breasts typically look and feel is crucial. Knowing what's normal for you will make it easier to spot any changes or abnormalities.
Timing Matters It is recommended that breast self-exams be performed once a month, ideally a few days after your menstrual period. This is when your breasts are less likely to be swollen or tender, making it easier to detect any changes. For post-menopausal women, choosing a specific day each month can help establish a routine
And although Breast cancer occurs primarily in women, they occasionally surface in men as well. If you notice any of these changes, consult a healthcare professional for further evaluation. 
Although regular self checks are a powerful tool, mammography, ultrasounds, and MRI's are the most reliable methods of finding breast cancer.
If you're in a certain age or population group, you can also have screening tests that help find breast cancer before you've even noticed symptoms. 
Let's prioritize our health (and breasts!) and be proactive when it comes to self-exams and screening.
Here is more information on screening for breast cancer along with an app that is taking off that we thought valuable to pass along:
Canadian Cancer Society Screening for Breast Cancer
American Cancer Society Screening Recommendations
Know Your Lemons is an award winning app designed to improve early detection of breast cancer.