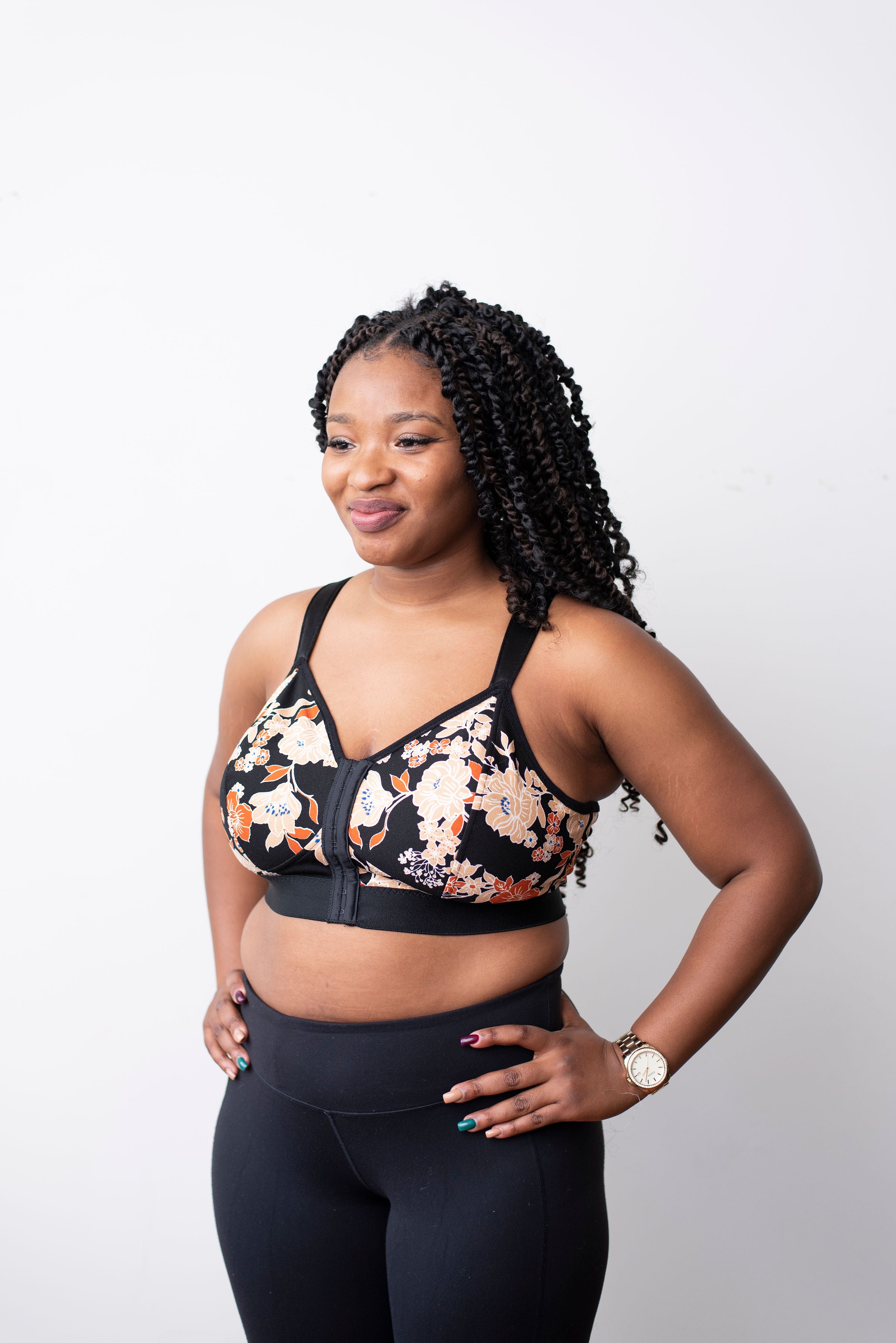 Finding The Perfect Bra After Breast Surgery
Did you know that Breast Cancer is one of the most common, and second leading causes of cancer deaths in Canadian Women? 
You heard right, and that's why we should all take a pause to acknowledge the unfiltered bravery that comes from women and men who have fought against this life altering diagnosis. 
All of us at Rubies Bras wear our pink ribbons proudly as we stand with every person who has lived through this difficult and unrelenting condition. We know first hand how challenging breast cancer and its surgeries can be. Which is why we we've worked hard to create bras that bring relief, comfort and support for those who've gone through breast surgery. 
We are also proud to have been recently featured in Alpha Woman Co where we go in depth about our personal connection to breast cancer and why we are so passionate about supporting those going through breast surgery.
What is a Lumpectomy and a Mastectomy? 
A mastectomy is a procedure in which the breast is either totally (mastectomy) or partially (lumpectomy) removed, depending on the severity and progression of this type of cancer. 
Everyday, countless women are faced with the reality of a surgery like this. Astonishingly, according to the Breast Cancer Organization over the last years, 45% of women in the USA decide to go through with a double mastectomy, with hopes that that the cancer will be entirely removed. 
Very often as women, our femininity is tied to how we feel about ourselves and the confidence we exude as we live our day-to-day lives. Our bodies are also entangled with this sentiment of femininity, and it can be difficult to come to terms with major changes within our bodies. We want to remind women that we are powerful and extraordinarily beautiful beings, no matter what our bodies look like or don't look like. But, easier said than done we get it. And it doesn't help when the selection of post surgical bras and bra prosthesis in the market lack so much aesthetic appeal.
Over the past few years, there have been improvements in the ready to post surgical ready to wear bra market. Not as pretty as we would still like them to be, but better than the options 5 years ago. The University Health Network (UHN) has a list of vendors referencing businesses that carry post surgical bras and accessories.
After a mastectomy, it may take up to a year for the area to recover from surgery and some additional time for the nerves to repair after radiotherapy. So, the type of bra you wear on your journey is extremely important; you must feel comfortable, supported and confident.
What makes an ideal post surgery bra?
No Underwires – underwires can restrict blood flow, movement and cause swelling
Cups That Have Coverage and Separation – cups should be sized to support the entire breast, and the centre of the bra between the cups should have space to breathe
A Wide Underband – necessary for comfort and should lay flat against your skin
Pockets — mastectomy bras with pockets hold the bra prosthesis and drains in place. Some retailers (like us!) even offer custom made and/or built in prosthesis that are lighter and more breathable
Front Closure - if possible, a front closing bra will be more comfortable when putting on and removing your bra especially immediately after surgery. Front closures can be achieved through hooks, zipper or a barrel clasp
We Are Here To Help
Rubies Bras is a bespoke bra service in Toronto, Canada. We make it our mission to help women feel happy and confident with a bra they love. You will be surprised what a good fitting bra can do and how much it can make a difference to your every day life including your posture, silhouette and overall confidence.

Our service includes a one-on-one bra virtual or in-person bra fitting, where we take or walk you through how to take the measurements we need, and show you the styles that would best suit. You have full control over what your bra looks like and feels like, and we are here to address and accommodate as best we can with any additional concerns or requests you may have.
Mastectomy bras are something near to our hearts. Our founder, Ruhee, as well as her mother, have both gone through breast cancer surgeries. So we know how difficult it can be finding a bra that fits well and supports you after surgery. With our services, rest assured that our hand-made items are made with the highest quality sustainable fabrics, and are customized to the exact measurements of your body. 
If you or anyone you know is struggling to find the right bra, a custom-fitting bra might just be the answer. 
October is the time for breast cancer awareness, and we at Rubies hope we were able to help you gain some insight into the world of mastectomy bras. 1 in 8 women will develop breast cancer in their lifetime, so please make sure to perform self breast-exams often and if over the age of 40 (sometimes even earlier), please make sure to book a yearly mammogram. Caught early enough these exams can save not only your breast but your life as well!  
We're in this fight together!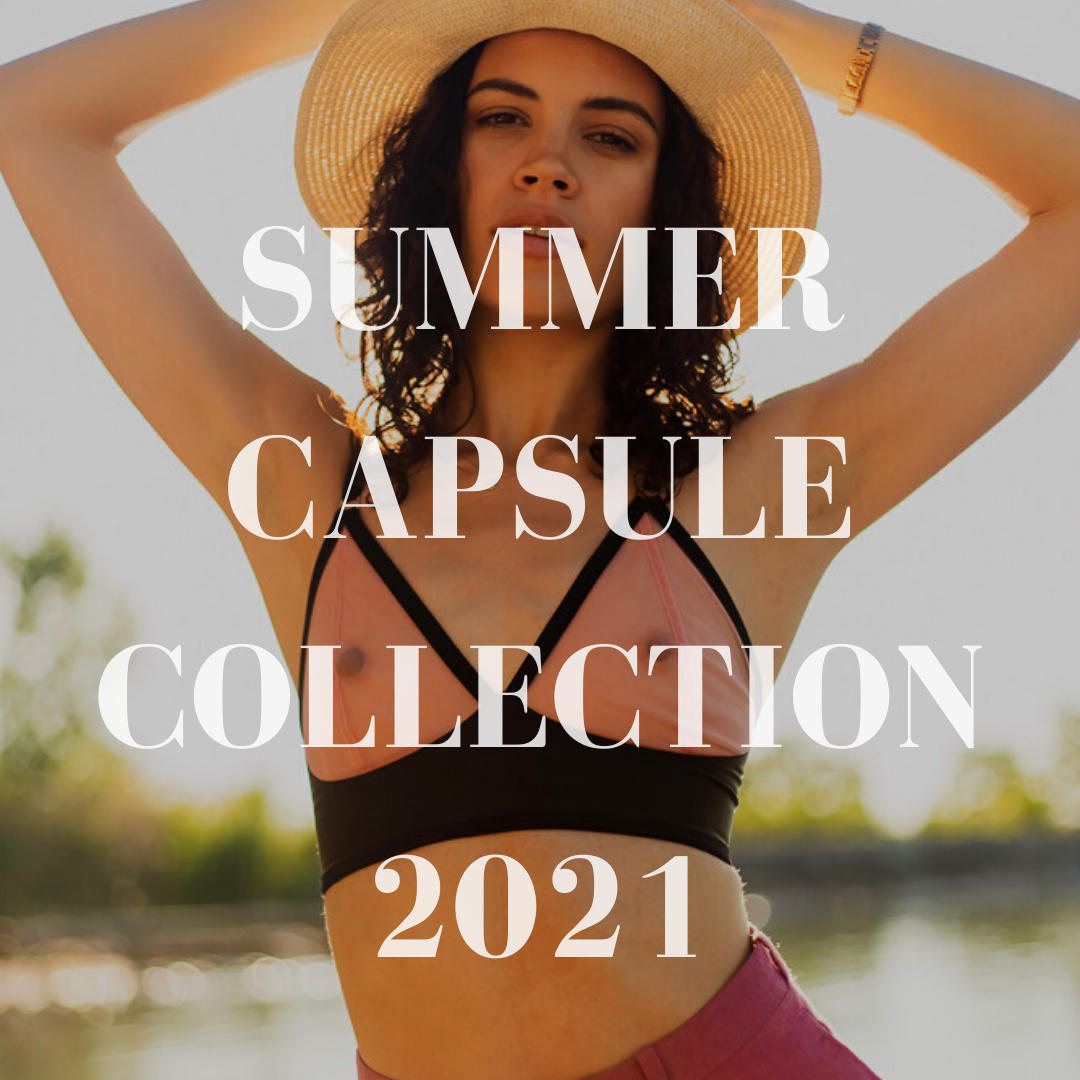 bespoke bra
Summer Capsule Collection 2021
After a year in the making, it's finally here! Our Summer Capsule collection features new colours, new fabrics and a brand new wirefree design meant for cool, breathable summers....well for your br...
Read more