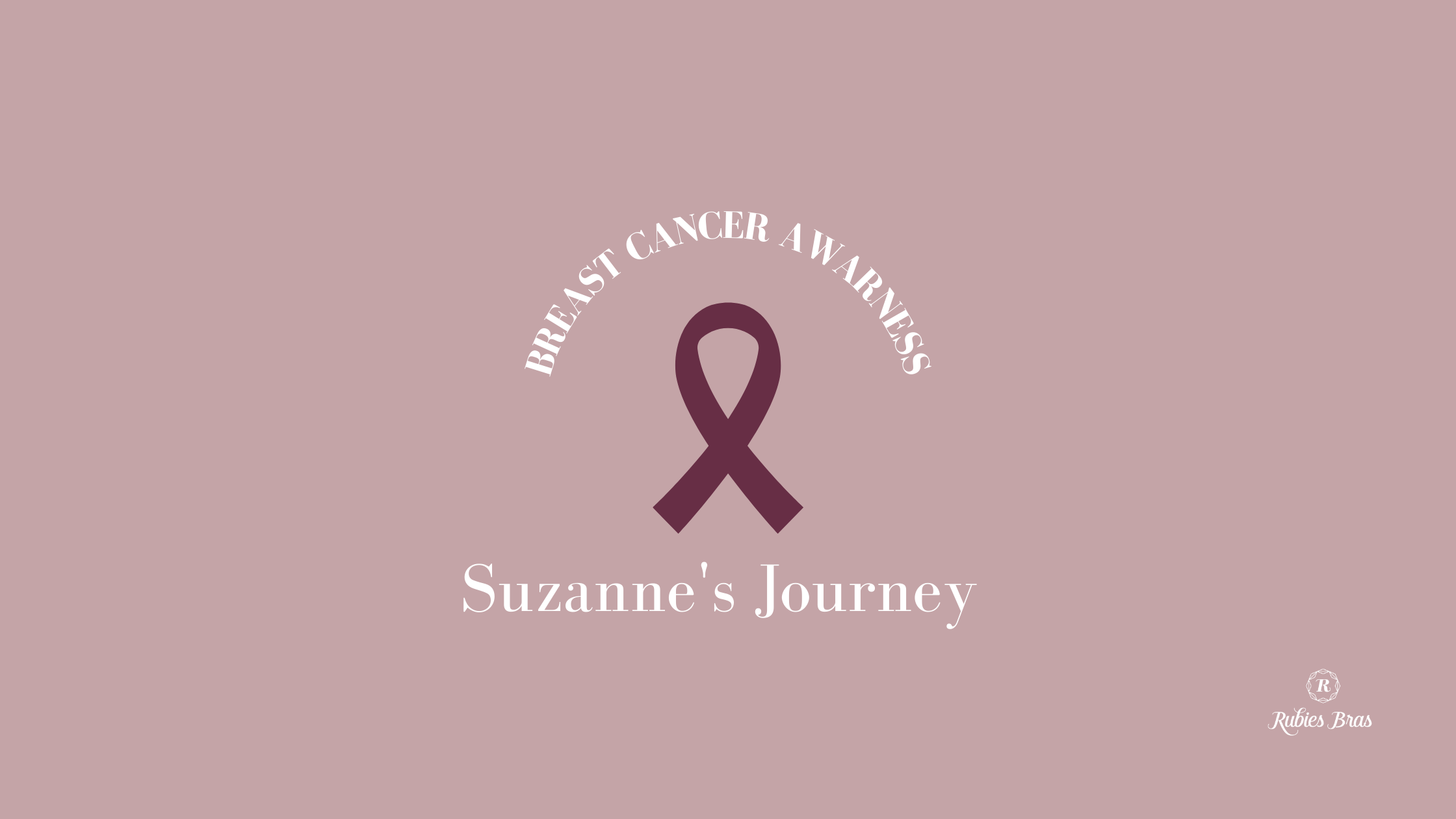 Interview with Breast Cancer Survivor: Suzanne
Interview with Breast Cancer Survivor: Suzanne
In honour of breast cancer awareness month, we interviewed Breast Cancer survivor Suzanne. We had the pleasure of meeting her when she came in for a custom bra fitting and had the chance to ask her some questions about her Breast Cancer journey.
To gain some insight on Suzanne's health history, Cancer ran in her family as she lost her mother to Ovarian Cancer. Because of this, Suzanne went in for Cancer screenings regularly. During one of her routine screenings, a small lump was detected. She commented that it was roughly the size of the head of a roofing nail to be exact.
We were interested in finding out what her next steps were after the diagnosis. Suzanne explained that it all started in 2010 . She was in her early seventies at the time and then endured a series of testing including taking cells, tissue sampling to nuclear testing. Suzanne then saw her surgeon in January 2011.
Going in for breast screenings regularly played a huge part in catching her Cancer early, and that meant Suzanne had the option to pick the treatment that best suited her. Out of her options, she chose to undergo a mastectomy.
We asked Suzanne why she chose to have a Mastectomy and what her other options for treatment were. She told us she had a couple of options: a lumpectomy with chemo and radiation, or a mastectomy without chemo and radiation. She clarified her decision: "I chose to do a mastectomy because then I would not have to deal with any of the chemo and radiation. I remember seeing my mom go through chemo and I was not comfortable at all with how she reacted and all the problems she had. Chemo and radiation were the evil part of this; losing a breast was nothing."
Although she is happy with her choice of having a mastectomy, Suzanne had some questioning thoughts as she reflects on her experiences. She expressed how she was not given the option for a double mastectomy. She would have appreciated that option, as she finds it questionable that medical professionals never discussed that with her. We found this interesting as in our pervious Breast Cancer Survivor Interview, Colleen explained that her doctor did not want to remove healthy breast tissue if he did not have to. Susanne wonders maybe this is the core reason why double mastectomy's are not often recommended, but she thinks they should be an option if it means more women feel better about themselves post breast cancer treatment. 
Suzanne's experience highlights the importance of a routine mammogram, and how catching it early may give you more control on your treatment option.
In the final minutes of our interview with Suzanne, we asked her how she feels in her body post surgery. She told us she never had a good relationship with her body, so losing a breast never phased her. She said "I have complained about my shape from as far back as I can remember, but I've felt infinitely better since I met you." This statement warmed our hearts. We were able to work closely with Suzanne to create a custom fit mastectomy bra tailored to her exact needs post surgery. We are overjoyed that she feels confident and comfortable in bra and body image.
As reference, here are the mastectomy bras we made Suzanne:
We want to thank Suzanne for her courage in reliving and sharing her experience with us all. We hope by sharing Suzanne's story, we can encourage more women to take care of their breasts and book their mammograms. Being proactive in your breast health can make all the difference in your odds of defeating the fight against breast cancer. 
- Celine, Rubies Bras