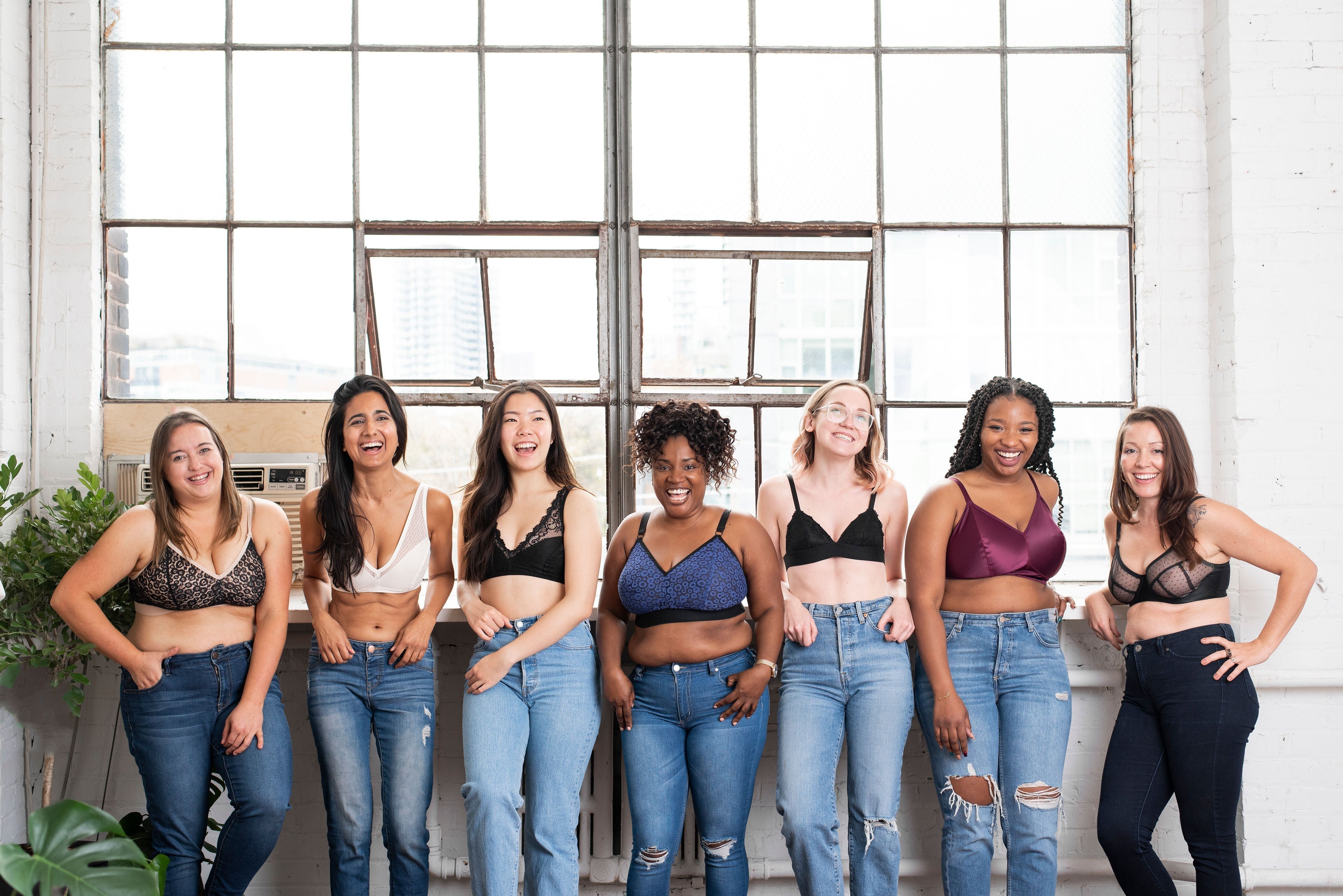 SS21: Rubies Bras Spring Summer 2021 Collection
2021 is off to an exciting start at Rubies Bras, who just announced the launch of their Spring Summer Collection (SS21). I was able to sit down with Founder Ruhee Rajan (virtually of course), to talk through the evolution of this collection from ideation to final product. 
Ruhee started by speaking to her inspiration drawn from the Free the Nipple campaign and European lingerie. She reflected on the campaign's celebration of the female body through freedom of expression in a way that's different from the North American mainstream perspective.
"The European designs support our breasts by taking on its natural shape rather than artificially pushing them together into a uniboob or using thick padding to form nipple-less breasts," she explains. "Wearing a bra that supports by contouring to the shape of my natural breast makes me feel like I have nothing to hide. I feel empowered, feminine, and more like myself."
Using this inspiration, Ruhee begins her SS21 capsule with The Sheer Collection.
The concept of sheer wirefree bras were in the back of Ruhee's mind for years as something she wanted for herself and only realized that there was a market for it when she started seeing more sheer lingerie in mass retailers. When she tried on these styles, she found that they were lacking in proper support, abrasive on her skin, and just didn't fit right; either flattening or causing spillage. Most were also only available with wires for her size, or came in pull over form without proper back band support and hook and eye closures, which she says is nice in theory, but has never worked for her small-frame-large-bust body type.
This led her to the year-long process of designing and developing the perfect sheer bra while simultaneously carrying out the daily operations of the business. After finding a durable and soft fabric, special consideration had to be taken for thoughtfully placed seam lines and clean finishes on both sides. 
After bringing up my concerns that most wirefree unpadded bras in the market were lacking in support for fuller busts, she assured me that these styles were carefully designed keeping in mind both the aesthetic and Rubies' signature support fit. The patterns can be modified as well to allow for extra support since each piece is custom made to order.
Designed with a deep neckline, minimal aesthetic, and a wide band for support, the Sheer Collection comes in premium non-stretch nylon to ensure support, durability, and comfortability, available in black, beige, peach, and mint tones.
The Plunge Collection was created with an extra deep neckline, providing the drama wanted in the front without compromising crucial support in the back. Lined with a premium duoplex fabric, this wirefree style has a strong foundation and coverage in the cups while emphasizing the detail of the wide straps to compliment any outfit when peeking out. Available in a sheer dotted fabric in black, beige and ivory, or a lace scalloped fabric for an even more premium look, in black, white, beige, peach and red.
Lastly, the Petites Collection was created to celebrate smaller busts and designed with their unique needs in mind. Petite bras in the mass retailers are often either heavily padded or have no padding with (seemingly mocking) adolescent prints. Both these options further perpetuate the false notion that you need to look a certain way to be seen as a woman. The heavy padding creates a silhouette that is unproportioned to the wearer and the cups gape unflatteringly at the front, lifting away from the wearer. 
This collection has a minimal foam lining meant to highlight the natural body and is wireless to accommodate the bonier frame of petites as wires tend to dig in and hurt, as Ruhee has gathered from her clients. The Petites Collection was designed to celebrate the small-frame-small-bust body type and give the wearer the confidence to feel feminine, sexy, and capable. This style is available in solid colours or lace in black, beige, copper, ivory, peach, and red. 
I had a chance to look, feel and try on the new collection myself as she mailed me some samples! I can now attest to her premium workmanship, the attention to detail, and the most wonderful part, the comfort and support of all three lines. I applaud Ruhee's investment and care into all the material sourcing, design, and testing on different body types she went through this past year, culminating in a beautiful and well rounded Spring Summer 2021 collection, now available online and by private virtual fittings.
Written by Joanna Ho, fashion writer, residing in Toronto, Ontario, Canada.
Rubies Bras is a luxury bespoke bra company based out of Toronto, Canada. Owned and operated by women, we create bras that fit, flatter and function for the every day. All sizes & situations are welcomed. Our products abide by the strictest level of quality, customer service and satisfaction, with premium materials that are ethically made, locally sourced, and free from latex and animal products. Private fittings are by appointment or shop online, with worldwide shipping from Toronto, Canada.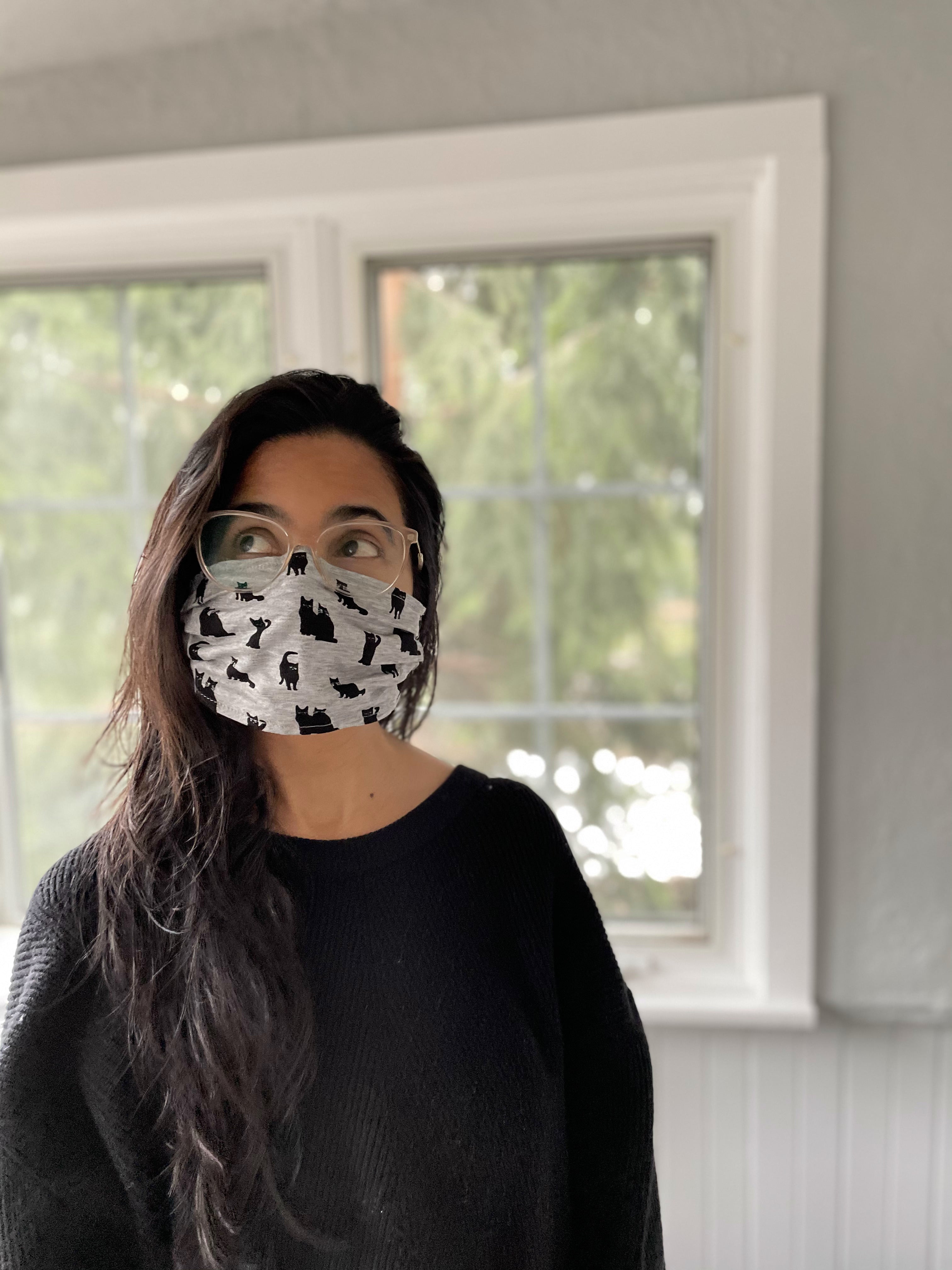 Now that face masks are a commonplace item in the market, we have stopped producing new masks and are now starting to clear our inventory with a BOGO mask sale until we run out. Here are a few tid...
Read more