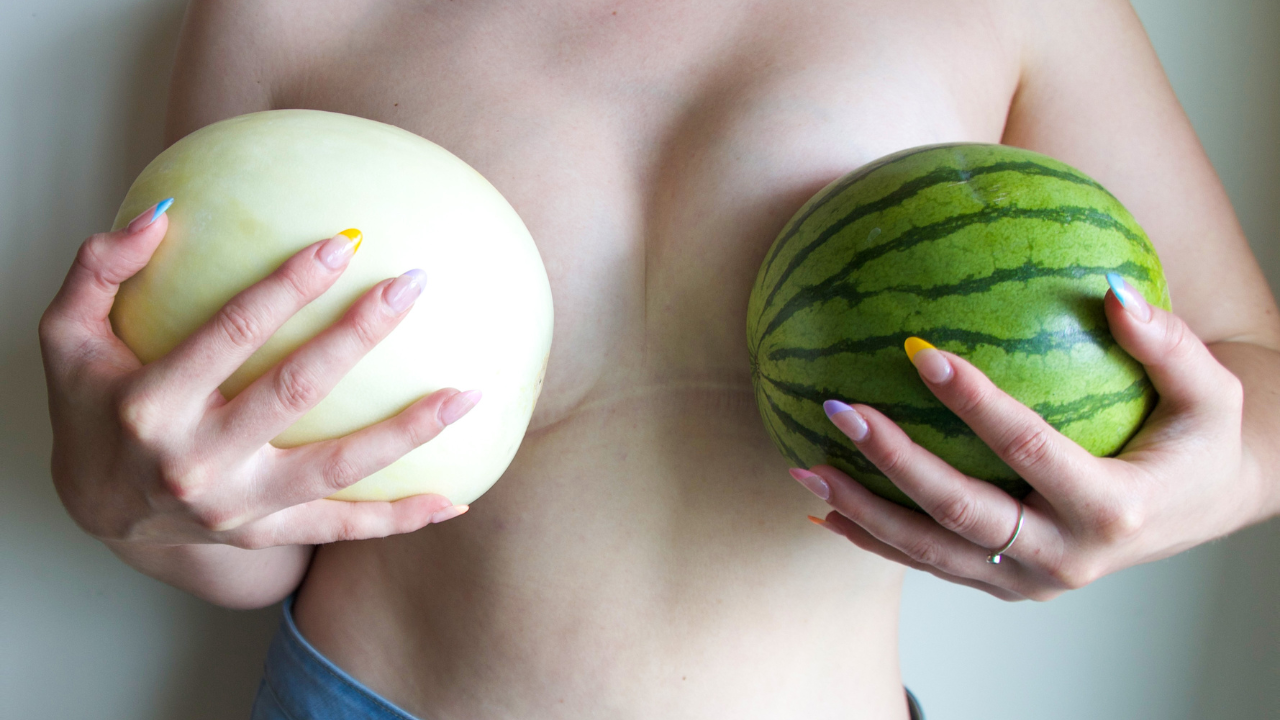 Normalizing Asymmetrical & Uneven Breasts
Let's Talk Asymmetrical & Uneven Breasts!
In a world obsessed with filters, 'tweak'ments, and achieving physical 'perfection', it remains nearly impossible to find a person that does not have asymmetrical components to their body. Most people have asymmetrical eyebrows, ears, dimples, or feet, just to name a few. Breasts are no different. After adolescence, 25% of women live with some breast asymmetry their entire lives and it is completely normal, according to Buoy Health. Asymmetry can range from minor differences between the breasts and nipples to very significant differences in size and shape.
Why do some women have asymmetrical breasts?
Breast asymmetry usually begins around puberty when breast tissue develops at different rates for either breast. This can also be exacerbated with external factors like hormonal changes, pregnancy, or birth control. For some women in later life, their breasts may begin to take on different shapes during or after breastfeeding, breast cancer treatment and/or surgery. Breasts are not designed to look or stay the exact same throughout the various stages of a woman's life.  Breasts are as unique as the person they're on!
We asked our client Julia about her experience living with asymmetrical breasts and here's what she had to say:
"My feelings about having asymmetrical breasts have been lopsided over the years (pun intended). At times it wasn't super noticeable and I was able to hide it easily. But over the years and as my body continues to change, having asymmetrical breasts has been challenging for me in a number of ways.
Besides the obvious self-esteem issues, the impossible task was finding bras that fit properly and looked decent. I have struggled over the years shopping at places like La Senza and La Vie en Rose. Nothing ever fit properly. Nothing was made for girls like me. I wish I could wear a cute bralette. I can't even wear cute little tops that show cleavage without the size difference being very noticeable.
Imagine a bikini?! Forget about it. People often ask "if you could change one thing about your body, what would it be?" Easy. My asymmetrical breasts. Every. Single. Time. They're the first things I've ever been self conscious about, and something as simple as having a good fitting bra could do wonders for my confidence. Thankfully, I finally googled custom bras and found a solution to make my girls look like twins instead of sisters!"
Thank you Julia for sharing your story with the Rubies Bras community. We're sure many women out there will feel seen and represented by you! We are so glad you found us.
So, why ARE asymmetrical breasts stigmatized?
Like Julia, many women struggle with their asymmetrical breasts and consider them to be unattractive, embarrassing, and inconvenient. Thankfully, body inclusivity among fashion brands, models, and marketing initiatives has improved significantly within recent years. However, rarely are women seen on TV, commercials, or social media with noticeably asymmetrical breasts. This lack of visibility in popular media can only add to a woman's feeling of isolation and insecurity, when in reality it is extremely common and should be normalized to have different sized breasts. 
And why is nobody talking about breast inclusivity?  
Given that more than half of the female population have asymmetrical breasts, why is this a topic we do not talk about openly in society? Part of the reason behind this lack of knowledge and awareness is the fact that most large-scale lingerie and bra companies have been traditionally run and operated by men. No offence men, but how much could you possibly know about the reality of women's breasts?
The problem with mainstream bra companies...
Many of the bras sold from large mainstream companies are derived by the male gaze and not with female comfort or functionality as the priority. Although, I must say, I am starting to see a slow shift as of late.
Evidently, the more extreme the difference between the breasts, the harder it is to find bras, lingerie, swimsuits, and shirts that actually fit. We certainly notice a lack of innovative products and resources out there for women with asymmetrical breasts.
However, besides, many articles encouraging "solutions' like reconstructive surgery, we are starting to see the emergence of some amazing female-focused companies out there that are stating to 'fill the gaps' in the breast symmetry industry.
Custom Bra Companies for Uneven Breasts
Bra Balancers
One company that is positively contributing to the bra game is "Evenly." Evenly sells bra balancers in different shapes and sizes for women to be able to wear their bras more comfortably. Their mission is to "provide effective and innovative non-surgical solutions to the challenges of breast asymmetry, no matter what the cause."
Another contribution Evenly is making to the asymmetrical breast community is with their Facebook group. Evenly founder Kate explained "Through my years of research I discovered what a taboo subject breast asymmetry is and knew I wanted to offer more than just a product solution. I wanted to unite us all in community, mutual support and encouragement so I founded The Uneven Titty Committee™."
Breast Forms 
Another company that is providing solutions for women living with breast asymmetry after surviving breast cancer is "
Boost"
. As stated on their website, "when Sam Jackman's mum had a mastectomy as part of her breast cancer treatment, she found her traditional silicone gel prosthesis was hot, sweaty and uncomfortable and unsuitable for an active lifestyle. After many frustrating years of searching online for an alternative, Sam mentioned this problem one day to her colleague Rosie Brave. They soon realized that many other women felt the same way and the idea for Boost was formed."
Boost
sells breast form shapes in a variety of colours and sizes. 
Made to Measure Bras
As a female run company,
Rubies Bras
prides ourselves on catering to all the possible bra and different cup sizes. Custom made bras are another great option for women living with breast asymmetry. The client can work first hand with their bra designer and sewist to create the bra of their dreams, with cups that are either different sizes altogether or same size cups with custom built-in padding and other fillers. One method is to sew foam inserts into one side of a cup to fill in any extra space where needed. This technique is known as "Russian Doll Bra Cup Method" as is shown below for a client who had a mastectomy in her right breast. The beauty of this solution is that it eliminates the need to use daily inserts that can shift around and be annoying to manage, not to mention some clients found them to be heavy, hot, and generally uncomfortable. 
Should you be concerned about uneven breasts?
On a final note, it is important to reiterate that it is completely normal for your breasts to grow, shrink, and change throughout your life and monthly cycles. This is due to factors like ovulation, water retention, hormonal changes, stress, and so much more! There is so much going on behind the scenes that can have an affect on your boob shape, size, and feel. However, if you do notice a rapid and consistent change in size or shape in your breast(s), it is encouraged that you go visit a doctor. 
Regardless of size, shape or symmetry of your girls, make sure to be kind to your body and live your breast life!
With Love,
Sarah from Rubies Bras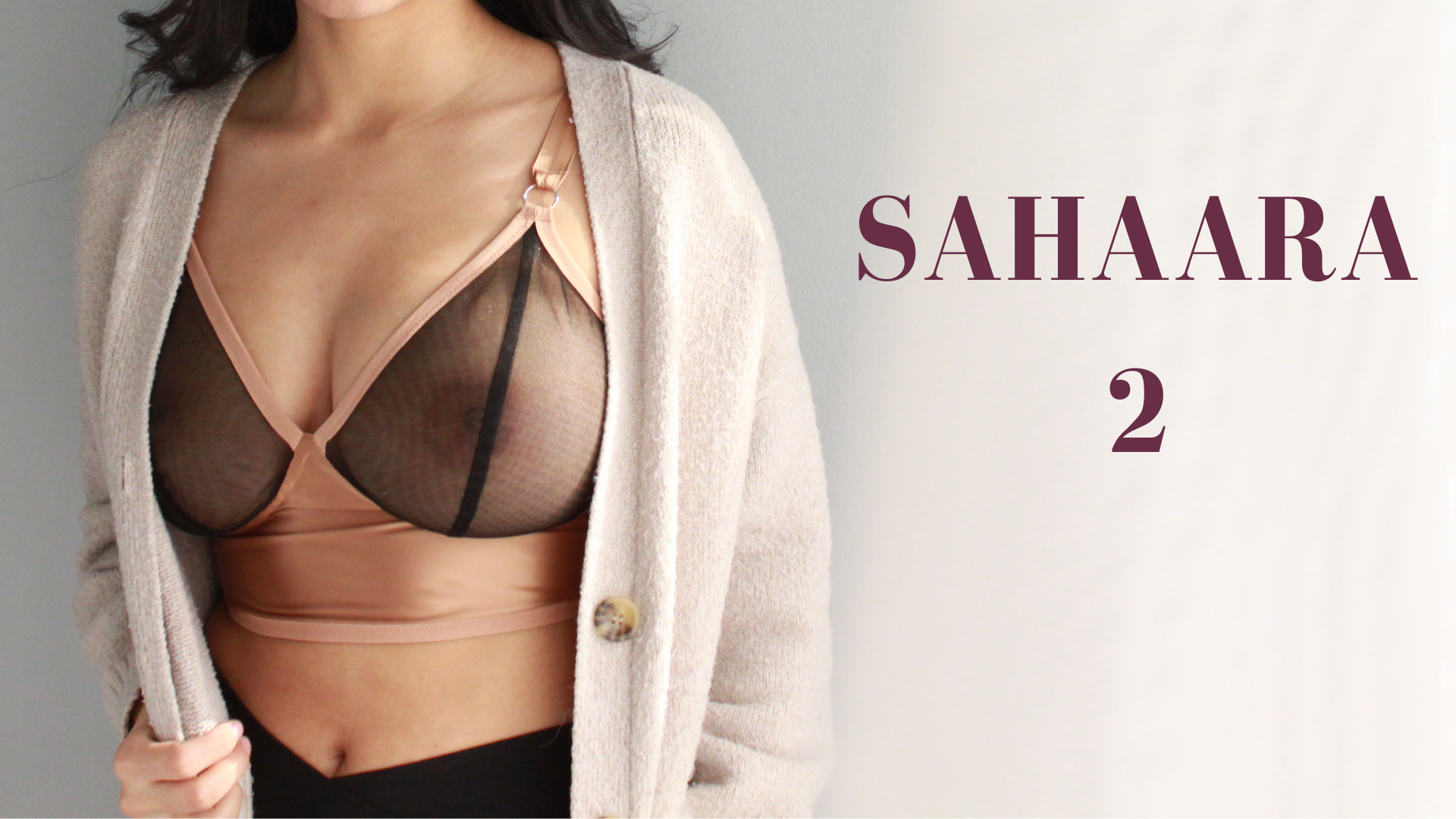 bespoke bra
We are thrilled to be releasing the highly anticipated design updates for our Sahaara Collection! Our original Sahaara Collection was introduced two years ago and was designed for those looking fo...
Read more