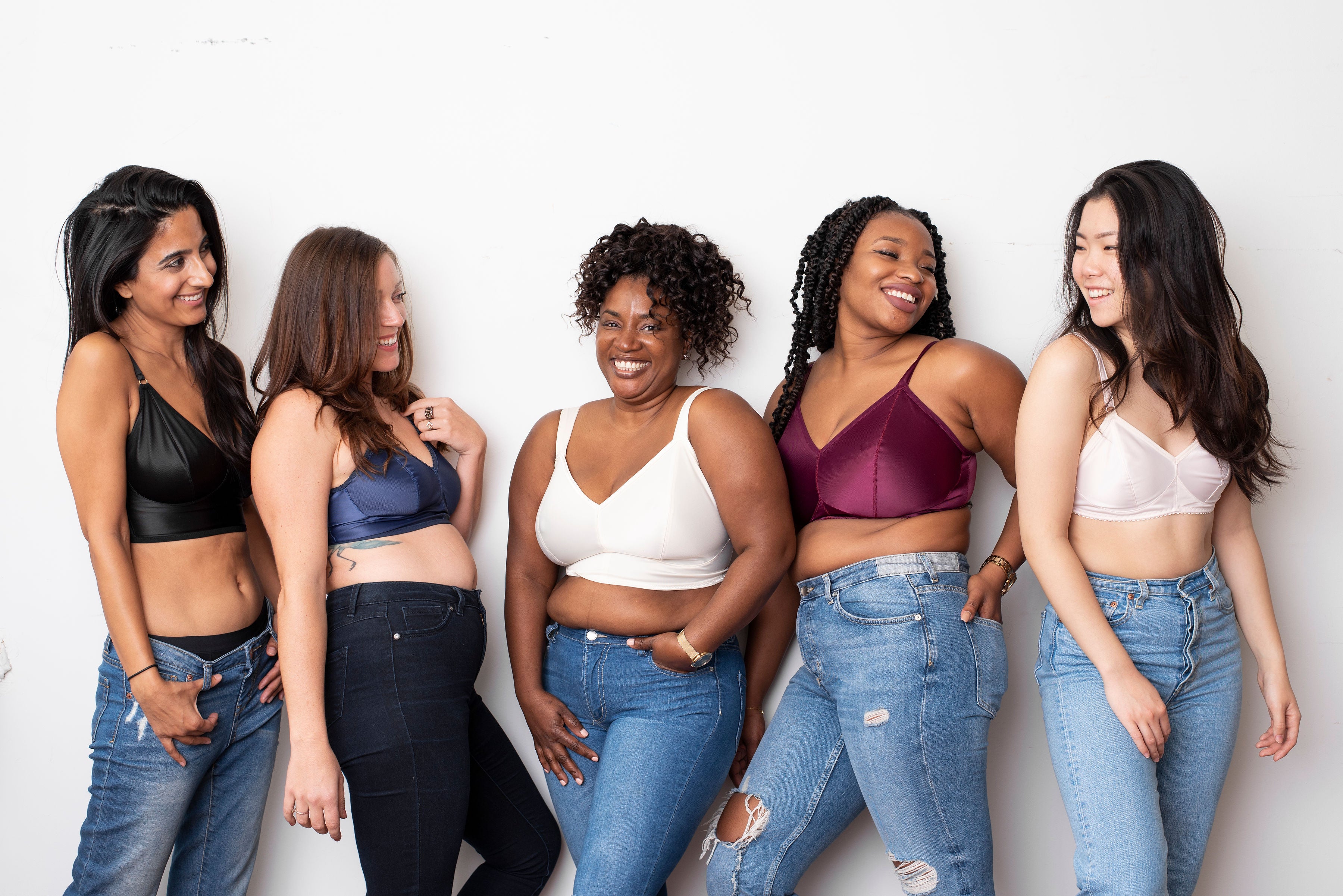 The "Bralette": What are they and who they are made for
What is a bralette? 
Large busted women are often skeptical of "bralettes". Some minds go straight to dainty, lacey, little bras that could never offer the support some need. But when women hear the term "wirefree" or "wireless" or "non-wired" bra they, think "yeah, that could work."
Well, according to the Oxford Dictionary, a bralette is "an unlined bra without underwires or clasps." So there's nothing to fear, as a bralette is technically just a wirefree bra, the terms are totally interchangeable! In fact, the word "bralette" is really just a smart marketing term for a wirefree bra, used to create buzz around a believed-to-be-new or different product. Marketers: So smart eh?
We want to show women that everyone can wear a "bralette", as long as it's properly fitted for your body and has the right materials, features and functionality.
Are bralettes only meant for smaller busts?
Absolutely not! Although bralettes have recently been marketed towards smaller bust sizes, bustier girls can surely wear them too. We make bralettes for busts upto an R cup! Yes, an R cup! Up until recently, non-wired bras were considered to be just bralettes suited only for smaller busts. But in the past few years, non-wired bras have made a big comeback and are offered in various sizes with varying levels of structure, materials and support. A lot of bra stores and custom bra makers now carry a wide range of non-wired bras that are not flimsy bralettes or overly harnessed sports bras.
 Which features should a "bustier" girl look out for when choosing a bralette?
You absolutely need a wide back band as that will be your primary support mechanism, not your straps. For larger busts, we would recommend a minimum of 3 hook and eye closures, or even 4 hook for cup sizes G+. A wide bottom band is also a great feature to look for, as it is more comfortable and prevents flip ups. Wide straps and full coverage cups will also help with comfort and support. 
How should you measure for a bralette? 
There are two main measurements when it comes to measuring yourself for a bralette or any bra for that matter: your rib cage and full bust measurement. 
Rib Cage - Hold your measuring tape snug against the skin just below the bust underneath your breasts where a bra brand would sit. You can do this with or without your bra on - whatever is easier to shimmy the tape right underneath. The tape should be snug but breathable and sit parallel to the floor across your body (no riding up or riding down your back). Round to the nearest whole number. Add 4 inches if you're in North America and that is your band size. So if you measured 30 inches, your band size would be 34.
Full Bust - this is the fullest part of your bust. Wrap the measuring tape around the fullest part of your chest (at nipple level and parallel to the floor across your body). The fit should not be as snug, but more relaxed without the measuring tape falling down. Round to the nearest whole number.
Cup Size - Take your full bust and subtract your ribcage. Convert the difference into letters and you have your cup size. For example, if your full bust in 34 inches and your ribcage is 30 inches, the difference is 4, making you a D cup. Here's a chart to help
Are there health benefits to wearing bralettes?
Yes and No. There is more movement and less restriction in a bralette as compared to a wired bra, which can certainly improve your health compared to if you're wearing a wired bra that doesn't fit. Wired bras, if the wrong size, can cause health issues, especially if you're sleeping in them. Wired bras may cause irritation, discomfort, restrict blood flow and movement, and can be uncomfortable for people with underlying medical conditions such as gastritis and fibromyalgia. However, if a bralette doesn't fit and provide the support you need, you can have the same issues as well, just to a lesser degree than a wired bra.
What are the drawbacks to wearing bralettes?
There are no drawbacks to wearing bralettes that fit, flatter and support. The key is just finding one in the market as the selection isn't as good is the wired market, but it's getting better.
I hope this has helped you gain some insight on bralettes, and made you feel more confident in your bralette shopping!
We are always working on providing more wirefree options, so stay tuned to our Instagram @rubiesbras for some sneak peeks into our upcoming Summer 2021 special collection. As always, let me know your comments and thoughts down below!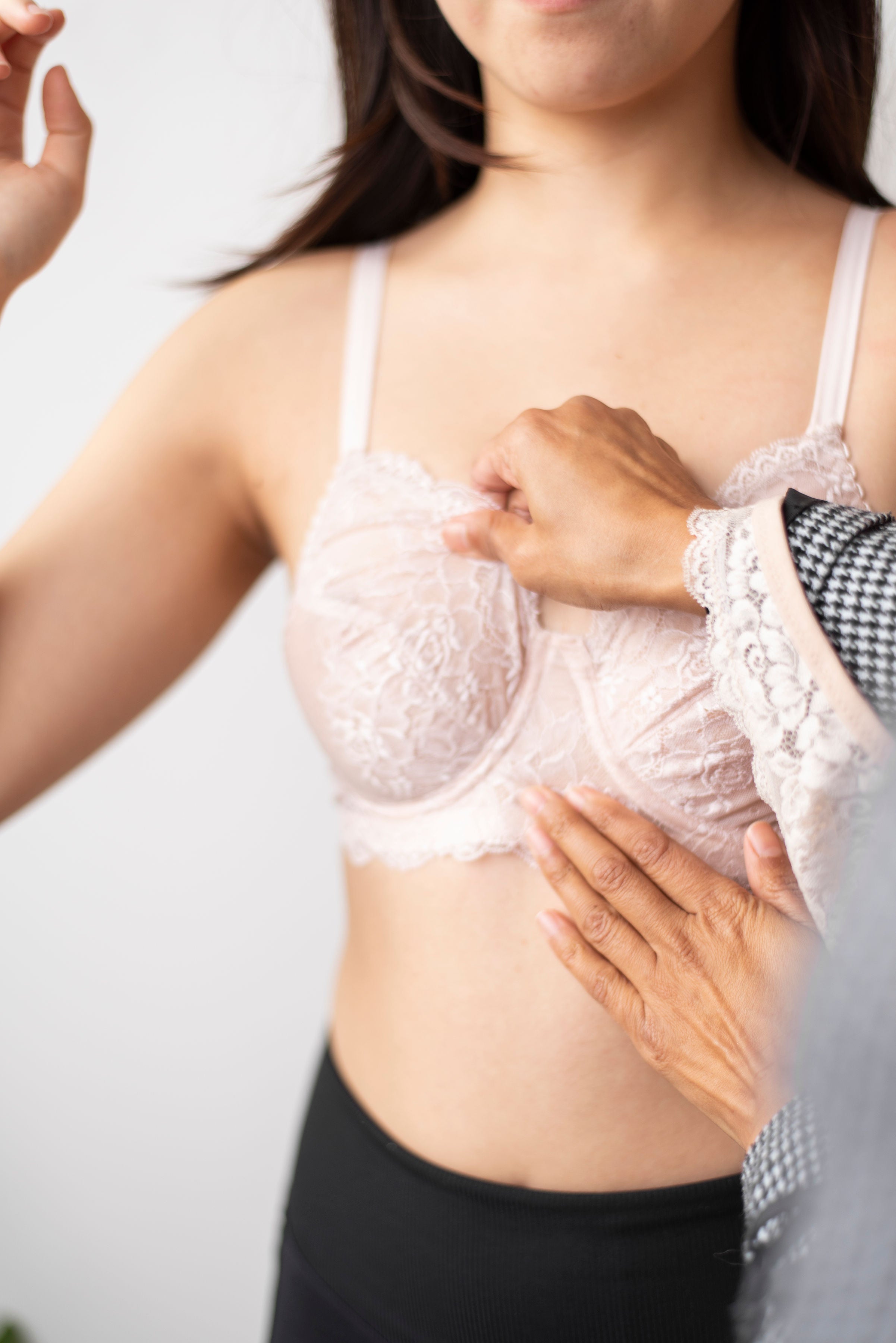 To wire or not to wire. This is a question I get a lot, and the answer is that it is totally up to you and your comfort level. No matter what your bust size, you can make do with or without wires. ...
Read more