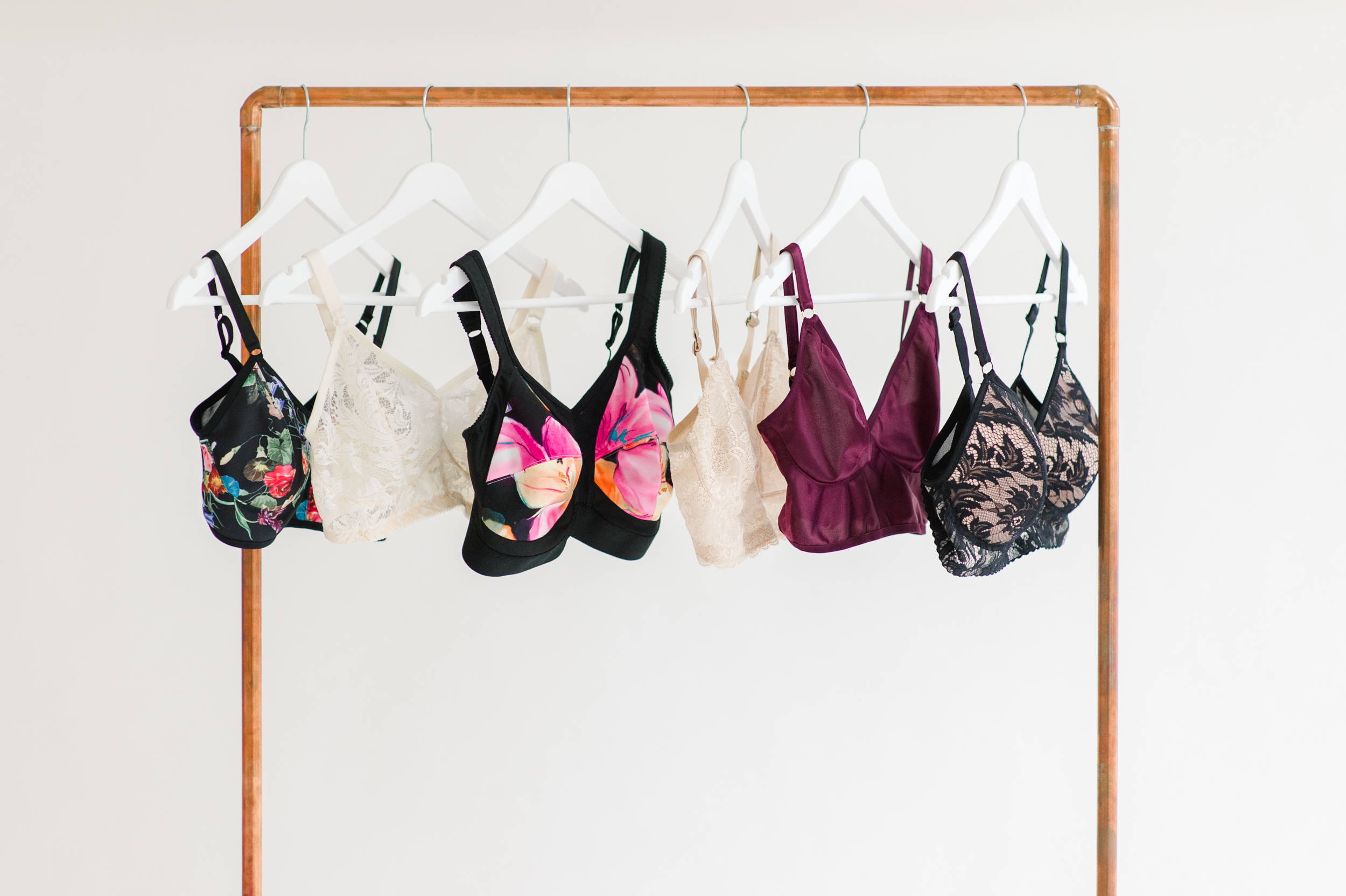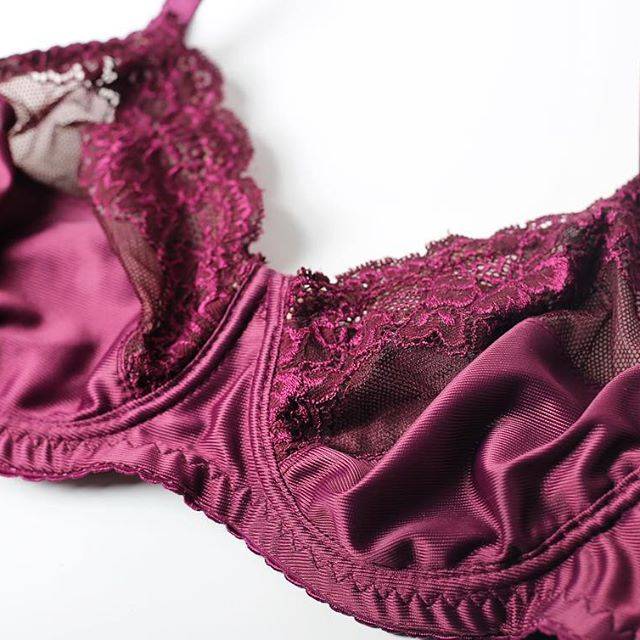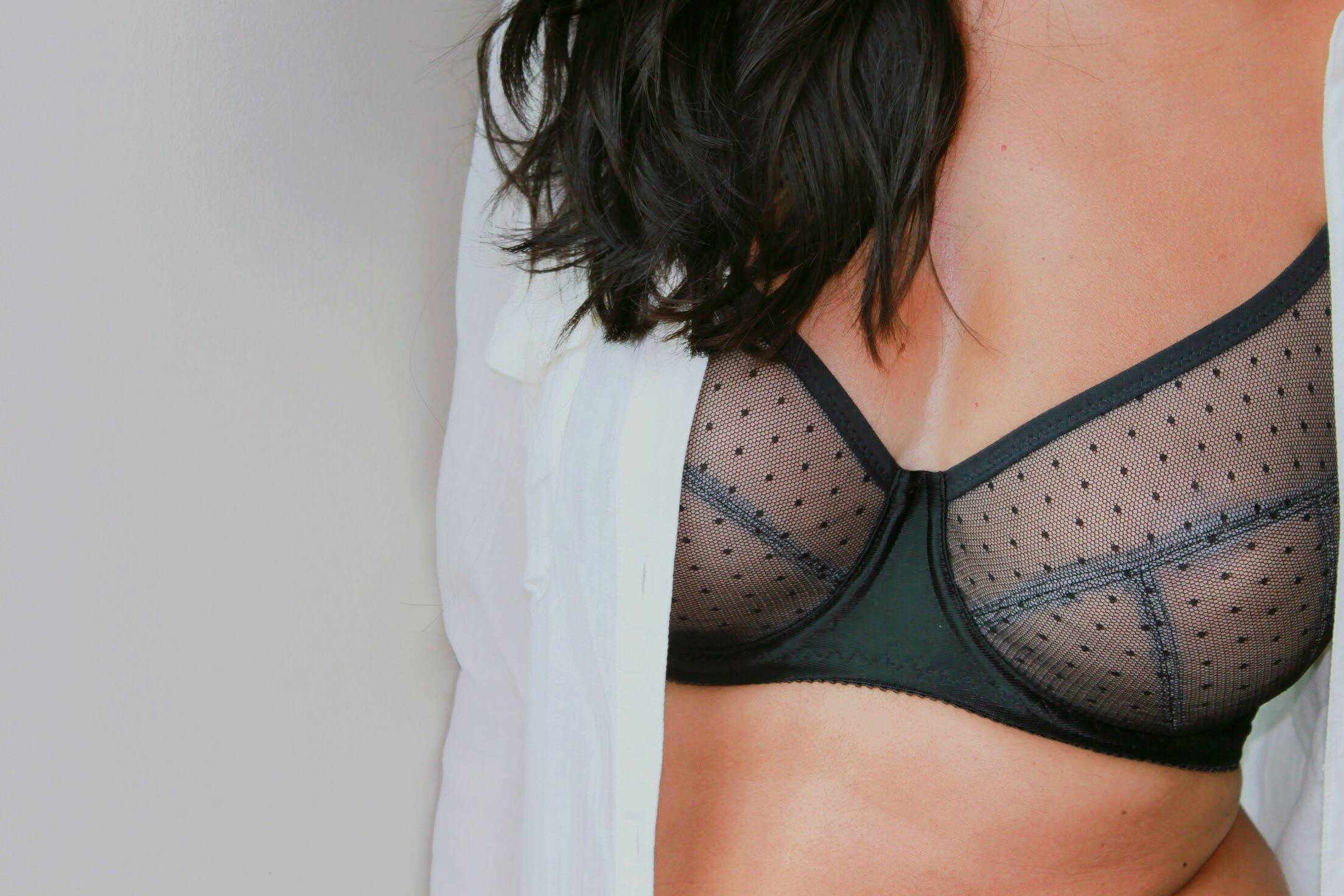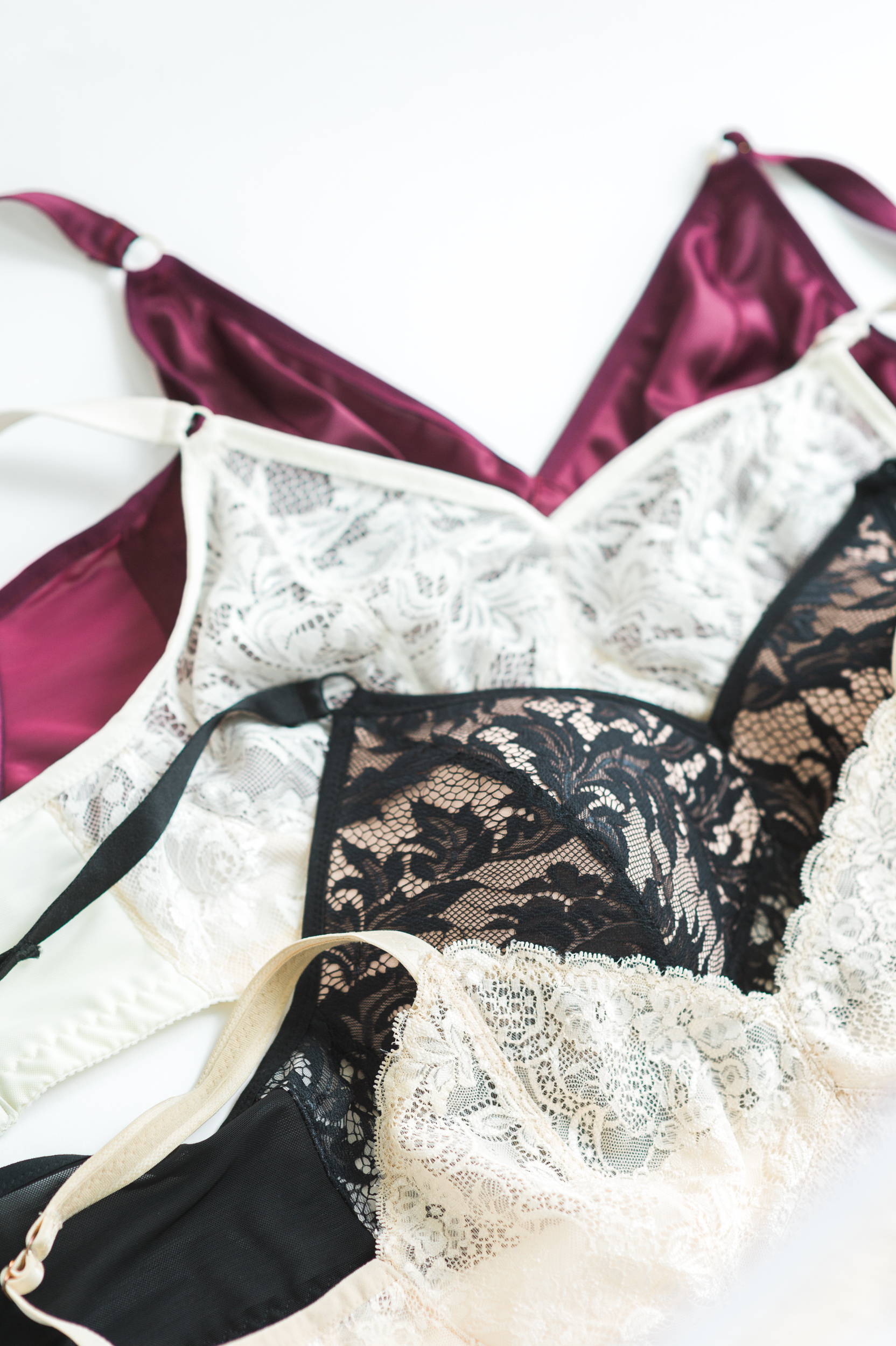 What is the process?
Shop online using our shop page, or book a private fitting. In-person fittings are held at our private Toronto and Edmonton studios or online via FaceTime or WhatsApp video. Your first fitting consultation may take up to one hour, where we review all your needs and goals, and take a series of measurements. After all the measurements are taken, we work with you to select your fabric, materials, and colours. After everything is finalized, our team of designers and ateliers then begin work on your bespoke piece, which usually takes 2-3 weeks depending on your fitting and selections. Just like any custom piece, 1-3 fittings are usually required to finalize the bra to get it just right.
How much does a custom bra cost?
All custom bras start at $275 CAD and can increase in price depending on the style and fabric you choose. This price includes the fitting consult, sourcing and purchasing of the fabric, all fittings and adjustments required within the warranty timeframe, and of course, your bespoke bra.
A lot of time and effort goes into fitting, designing and handcrafting your bra from scratch, not to mention all production happens sustainably and ethically right here in Canada using the highest quality fabrics and premium workmanship. You come out with the "Cadillac" of bras, made to perfectly fit and flatter your unique body, lasting you years (yes, years), not months with proper care. It's an investment in something you wear every day, all day, to help you feel supported, comfortable and confident; not to mention a good bra is the key to improving posture and having less neck, shoulder and back pain. We've been in business for 6+ years and our clients are still wearing their first Rubies bra!
There are so many custom bra places? How are you different?
Most "Custom Bra" stores do custom fittings, which means they measure and fit you into a ready-to-wear bra and make alternations. This is very different then a bespoke custom-made bra sewn from scratch, exactly to your measurements as compared to altering a garment already made to fit a standard size. Similar to a suit you get altered versus a custom-made suit, the difference in Rubies Bras is a true bespoke custom bra.
What is your return policy?
We stand by the quality and craftsmanship of our products, offering a 90-day return policy and a 6-month warranty on any alterations needed. After 6 months, any alternations will be charged a nominal fee.
What payment methods do you accept?
All forms of payment are accepted, including cash, cheque, debit, credit, EFT, and Apple Pay.
Where are you located?
We have private studios in Toronto, Ontario and Edmonton, Alberta. We accept fitting appointments worldwide via video conference on FaceTime and WhatsApp.
What is your availability like?
Consults and fittings are done Monday through Saturday from 9am to 7pm ET.
How do I schedule a fitting consult?
Email: hello@rubiesbras.com
Phone: +1-647-515-7843